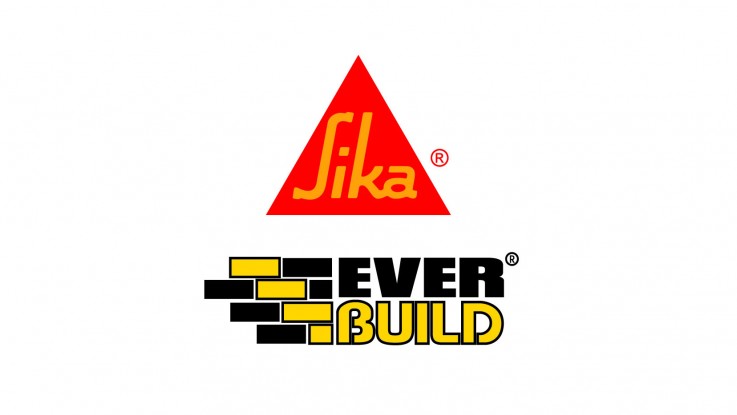 SIKA / EVERBUILD
Everbuild have launched innovative products to the market place that brought the 'smile factor', these include products such as Pinkgrip, Wonder Wipes, Stixall and Forever White. These and more quickly became market leading brand names, instantly recognisable. Everbuild success continued across the years and soon the company was established as the UK and Ireland's largest independent manufacturer of sealants, adhesives, fillers and building chemicals.
Subsequently, we carry the popular core of products and have access to a very comprehensive range of building components:
Everbuild
Sealants, adhesives, building admixtures and bonding agents, epoxy repair and chemical anchors, bitumen based roofing repair & flashings, wood treatments, tiles adhesives & grouts, wet room components, expanding foams and fire resistant, fillers and decorating sundries, all types of tapes, cleaners and lubricants, fire cement, mortars and compounds, plumbing products and FEB.
Sika
Waterproofing and damproofing, bitumens and roofing, admixtures, chemicals, pva's, sbr's, repair mortars fixing and anchoring, adhesives, sealants, foams and fillers, flooring adhesives, primers, levelling, grouts and dpm's, wood preservatives, cleaners and protectors.
Please note:
We have tried to provide information on our website mainly for technical and product specific purposes. To our knowledge this information is current but we are always reliant on the various manufacturers keeping us informed of any changes or updates where applicable. Can we ask that for any specific help or assistance that you either make contact with our office and or visit our trade counter showroom were one of our team members who are solely focused on providing expert advice for your project and specification needs will be pleased to help!