WONDERTEX
The Wondertex portfolio comprises of drylining products designed to prepare drywall systems before decorating begins. Their comprehensive range includes a plasterboard joint filler and plasterboard finishing compound, both of which have been specially formulated to offer all the cost-effective and time-efficient solutions you will ever need.
The Wondertex range also includes a filler and smoother designed for filling and finishing plasterboard joints, an adhesive for fixing all gypsum and fibrous mouldings, and a fast, simple and easy to use product for creating textured walls and ceilings and for smoothing over unwanted textured surfaces.
Completing the Wondertex portfolio is a Metal Angle Tape for creating robust and precise corner joints and a Self Adhesive Tape for plasterboard crack and hole repairs.
Prem filler: Plasterboard Joint Filler
A plaster based fast setting compound for the bedding and filling of tapes, external metal angles and corner tapes. Once mixed with water it achieves a super fine finish with very little shrinkage and fast setting (60-90mins) and easy to sand smooth.
Prem finish: Plasterboard Finishing Compound
Wondertex prem finish is suitable for the finishing of all plasterboard joints. It is specially developed for hand and machine jointing and also recognised within the marketplace as a joint cement. Again, mixed with water, little shrinkage and a longer working time to avoid wastage (180mins) but also easy to sand smooth.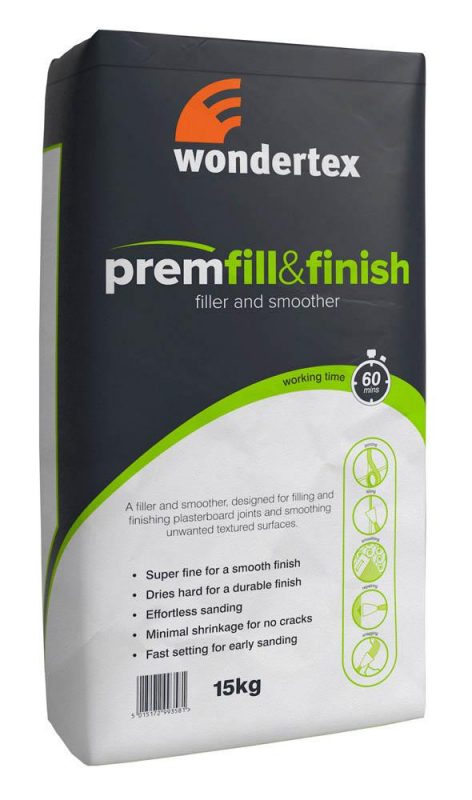 Prem fill & finish: Filler and Smoother
Wondertex prem fill & finish is a filler and smoother, designed for filling and finishing plasterboard joints and smoothing unwanted textured surfaces. Super fine achieves a very smooth finish and when dry is durable avoiding cracking and shrinkage with effortless sanding needed and a 60 minute working time.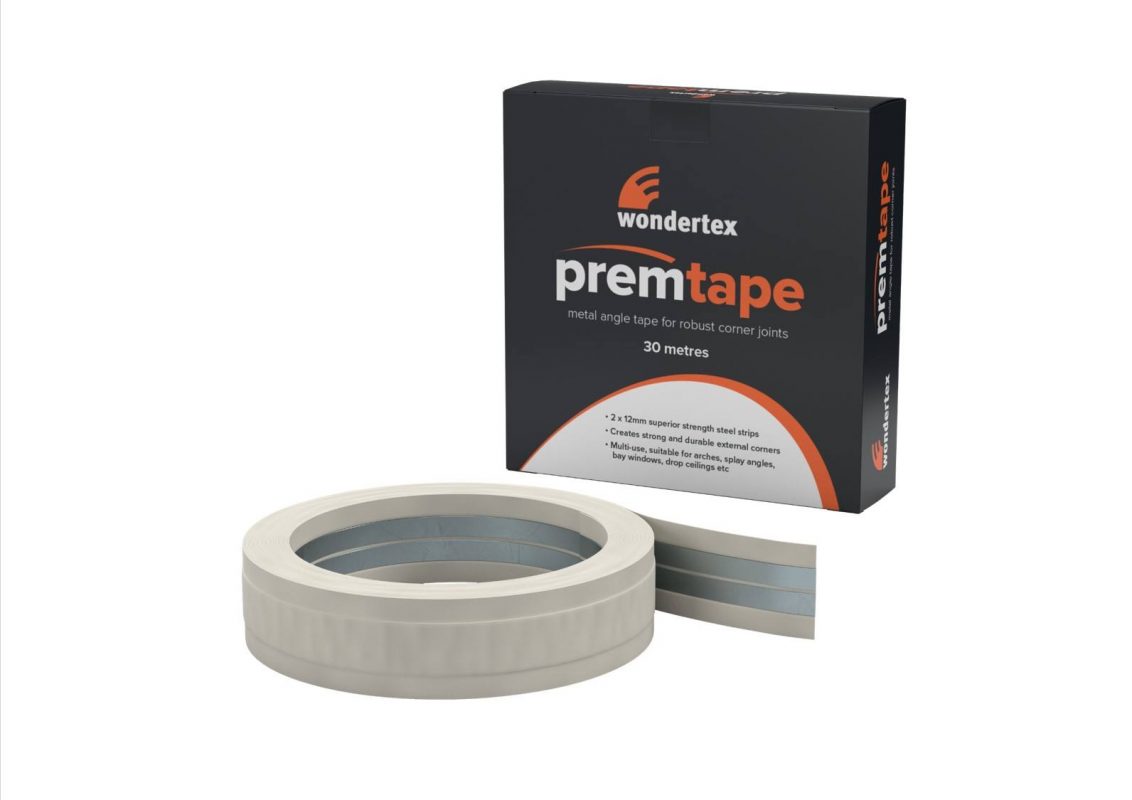 Metal Angle Tape
The Wondertex Metal Angle Tape is a cut to length roll which can be used for all corner joints and boasts great strength and can be used for external corners, arches, drop ceilings, bay windows etc.
FOR MORE INFORMATION, OR TO PLACE AN ORDER CONTACT OUR TEAM ON:
0151 363 1677
Please note:
We have tried to provide information on our website mainly for technical and product specific purposes. To our knowledge this information is current but we are always reliant on the various manufacturers keeping us informed of any changes or updates where applicable. Can we ask that for any specific help or assistance that you either make contact with our office and or visit our trade counter showroom were one of our team members who are solely focused on providing expert advice for your project and specification needs will be pleased to help!